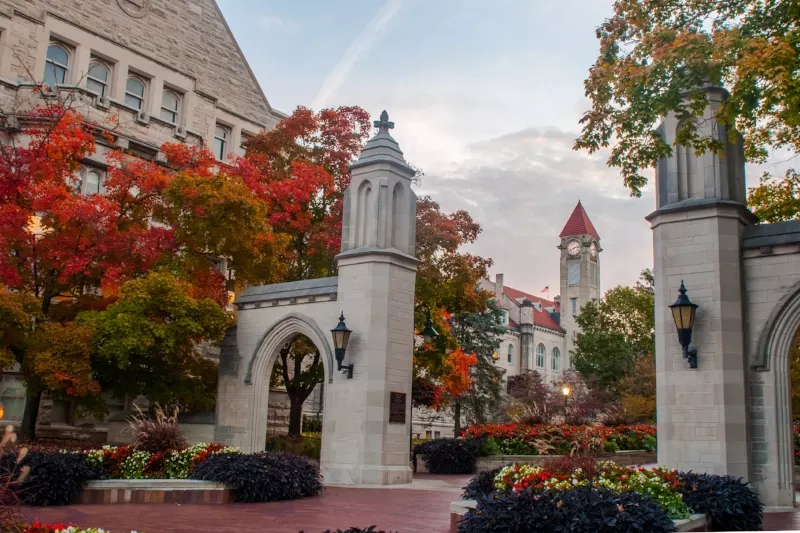 Indiana Philosophical Association
Fall 2018 Meeting, 16-17 November
Indiana University
Bloomington, Indiana
Keynote Speaker
Marya Schechtman
University of Illinois at Chicago
Keynote Address
"Glad It Happened: the Self in Time and the Depth of a Human Life"
The 2018 Fall Meeting Program (with abstracts) is available here (PDF). Please distribute.
The program is still in need of commenters and session chairs. To volunteer to comment on a paper or chair a session, please contact Domenic D'Ettore at ddettore@marian.edu.
Meeting Information
Conference Registration.
The registration fee for the conference is $20 (or $10 for graduate students). Fees may be paid by cash or personal check at the conference. (Sorry, neither credit card payment nor advanced registration is available.)
Meeting Location and Parking.
The conference will take place in the Indiana Memorial Union Building. There is a campus map here. The pin labeled "Biddle Hotel and Conference Center" is at the Indiana Memorial Union Building on the map. The IMU street address is 900 E 7th St, Bloomington, IN 47405.
Lodging Information.
There is a block of rooms available for IPA participants at the Biddle Hotel in the Indiana Memorial Union. Use the code "IPA2018" to reserve rooms at the conference rates. On Nov 15, the rates for standard rooms are $119-149; on Nov 16 and 17, the rates for standard rooms are $129-159. Room availability is limited, so we recommend reserving rooms soon. Update: Reservation deadline is 10/22!)

The IPA thanks Hanover College for hosting this website. The College is not responsible for the content of these pages.