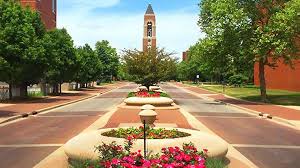 Indiana Philosophical Association
Spring 2019 Workshop, 13 April
Ball State University
Muncie, Indiana
Keynote Speaker
Leonard Harris
Purdue University
Keynote Address
"The Terror of Necro-Being in a Non-Moral Universe"
The workshop program is available here (PDF). Please distribute.
Meeting Information
Conference Registration.
The registration fee for the conference is $20 (or $10 for graduate students). Fees may be paid by cash or personal check at the conference. (Sorry, neither credit card payment nor advanced registration is available.)
Meeting Location and Parking.
The workshop sessions are in Bracken Library, which is marked 'BL' on this campus map; parking will be free on Saturday in the Green, Yellow, and Red lots, marked on the map. We advise finding a spot to the south of Bracken Library. The library is a short walk from many such lots.
Lodging Information.
The IPA has not reserved a block of rooms for this meeting. If you need lodging, we recommend the following:

The IPA thanks Hanover College for hosting this website. The College is not responsible for the content of these pages.