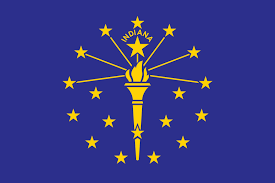 Indiana Philosophical Association
Spring 2020 Meeting, 3-4 April 2020
In conjunction with the
Indiana Academies Symposium
Indiana Convention Center
Indianapolis, Indiana
Keynote Speaker
Stuart Glennan
Harry T. Ice Professor of Philosophy
Butler University
IMPORTANT MESSAGE FROM THE IPA EXECUTIVE COMMITTEE
The IPA has been closely monitoring both governmental and institutional responses to the COVID-19 pandemic. The continued health and well-being of our members and conference participants is our paramount concern. It is important to take this pandemic seriously, but also avoid unnecessary panic. Given the developments of the last week, and after thoughtful deliberation, we have determined that the upcoming conference at Spring Meeting of the Indiana Philosophical Association will be cancelled.
The 2020 conference was to be part of the Indiana Academies Symposium. In recent days, the Indiana Academies Symposium decided to postpone their symposium until some — yet undetermined — date. As many of you know, President Trump has effectively banned travel from Europe to the US. In addition, Indiana's Governor has announced a ban on large gatherings of people. While these are said to be of limited duration, we are unsure when these bans will be lifted. In addition, many American universities have taken the step of urging faculty to avoid any travel. Taken together, these mean that any who had wished to attend the conference might be precluded from doing so. Though we considered postponing the conference until a later date, the dynamic nature of institutional and governmental responses to this unique set of circumstances, have caused the executive of the IPA to conclude that cancellation of the conference to be the most prudent course of action.
Despite the cancellation of the IPA's spring 2020 meeting, we will still hold our business meeting remotely on Friday, 3 April at 3:00PM EST. As usual, all IPA members are welcome to attend. If you wish to (virtually) attend the business meeting, please contact IPA president Matt Carlson at carlsonm@wabash.edu.
Meeting Information
Indiana Academies Symposium.
More about the Indiana Academies Symposium is available here.

The IPA thanks Hanover College for hosting this website. The College is not responsible for the content of these pages.