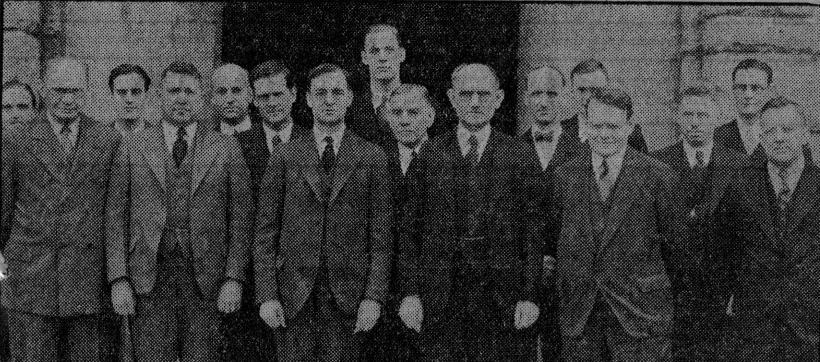 Formed in 1931, the IPA is the only professional organization for philosophers in the state of Indiana and is officially recognized as an "affiliated organization" by the Central Division of the American Philosophical Association. The IPA meets twice a year at institutions across Indiana and elects its officers every spring. The IPA has an extensive archives, dating back to its founding documents. Many of these materials are available here. For more information, please contact:
Peter Murphy
University of Indianapolis
murphyp@uindy.edu
homepage

Curiosities from the Archives
Bizarre 1948 telegram from the Philadelphia Philosophical Association.
Spring 1948 lunch menu featuring unusual entree.
This selection from Henry Veatch's Towards a History of the Indiana University Philosophy Department at Bloomington: The Years 1929-65 includes a sketch of the IPA's early years, with an amusing anecdote about Indiana Governor Ralph Gates' address to the IPA at the Fall 1948 meeting, during which the Governor touted his record on improving mental health care in the state.
Past Programs
<!================================ Table w/ 2020s programs ========================================>
<!================================ Table w/ 2010s programs ========================================>
<!================================ Table w/ 2000s programs ========================================>
<!================================ Table w/ 1990s programs ========================================>
<!================================ Table w/ 1980s programs ========================================>
<!================================ Table w/ 1970s programs ========================================>
<!================================ Table w/ 1960s programs ========================================>
<!================================ Table w/ 1950s programs ========================================>
<!================================ Table w/ 1940s programs ========================================>
<!================================ Table w/ 1930s programs ========================================>